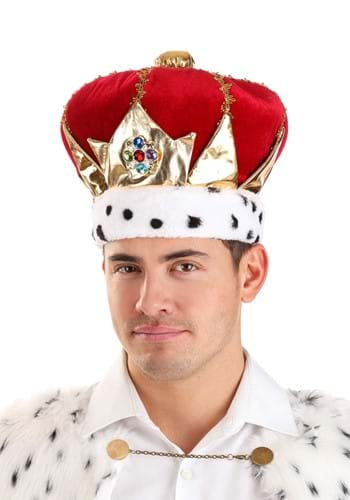 This product has restrictions that limit the countries that we can ship to. Details

Shipping Destination Restrictions

This product has restrictions that limit the countries that we can ship to. This product cannot be shipped to Afghanistan, Åland Islands, Albania, Algeria, Andorra, Angola, Anguilla, Argentina, Armenia, Aruba, Australia, Austria, Azerbaijan, Bahamas, Bahrain, Bangladesh, Barbados, Belarus, Belgium, Belize, Benin, Bermuda, Bhutan, Bolivia, Plurinational State Of, Bonaire, Sint Eustatius and Saba, Bosnia and Herzegovina, Botswana, Brazil, Brunei Darussalam, Bulgaria, Burkina Faso, Burundi, Cambodia, Cameroon, Cape Verde, Cayman Islands, Central African Republic, Chad, Chile, China, Christmas Island, Cocos (Keeling) Islands, Colombia, Congo, Congo, The Democratic Republic Of The, Cook Islands, Costa Rica, Croatia, CuraÇao, Cyprus, Czech Republic, Denmark, Djibouti, Dominica, Dominican Republic, Ecuador, Egypt, El Salvador, Equatorial Guinea, Eritrea, Estonia, Ethiopia, Faroe Islands, Fiji, Finland, France, French Guiana, French Polynesia, Gabon, Georgia, Germany, Greece, Grenada, Guadeloupe, Guatemala, Guernsey, Guinea, Guinea-Bissau, Guyana, Haiti, Holy See (Vatican City State), Honduras, Hong Kong, Hungary, Iceland, India, Indonesia, Iraq, Ireland, Isle Of Man, Israel, Italy, Jamaica, Japan, Jersey, Jordan, Kazakhstan, Kenya, Kuwait, Kyrgyzstan, Lao People's Democratic Republic, Latvia, Lesotho, Liberia, Liechtenstein, Lithuania, Luxembourg, Macao, Macedonia, The Former Yugoslav Republic Of, Madagascar, Malawi, Malaysia, Maldives, Mali, Malta, Martinique, Mauritania, Mauritius, Mayotte, Mexico, Moldova, Republic Of, Monaco, Mongolia, Morocco, Mozambique, Namibia, Nauru, Nepal, Netherlands, Netherlands Antilles, New Caledonia, New Zealand, Nicaragua, Niger, Nigeria, Niue, Norfolk Island, Norway, Oman, Pakistan, Palestinian Autonomous, Panama, Papua New Guinea, Paraguay, Peru, Philippines, Poland, Portugal, Qatar, Romania, Russia, Rwanda, Saint Barthélemy, Saint Kitts and Nevis, Saint Lucia, Saint Maarten (Dutch Part), Saint Martin (French Part), Saint Vincent and The Grenadines, Samoa, San Marino, Saudi Arabia, Senegal, Serbia, Seychelles, Sierra Leone, Singapore, Slovak Republic, Slovenia, Solomon Islands, South Africa, South Korea, Spain, Sri Lanka, Sudan, Swaziland, Sweden, Switzerland, Syrian Arab Republic, Taiwan, Tajikistan, Tanzania, United Republic Of, Thailand, Timor-Leste, Togo, Tokelau, Trinidad and Tobago, Tunisia, Turkey, Turkmenistan, Uganda, Ukraine, United Arab Emirates, United Kingdom, Uruguay, Vanuatu, Venezuela, Bolivarian Republic Of, Viet Nam, Yemen, Zambia or Zimbabwe.
Product Description
If you look up "king" in the dictionary, there's a picture of a guy wearing this hat. in fact, the hat that guy is wearing isn't even this nice! But you get the idea. When people hear the words "king"... "regal"... "royal"... "monarch"... "your highness"... and "your majesty"... they think of someone wearing this beautiful, stately and ostentatious crown. That's why if you're looking to put together a truly classic king costume this Halloween, there is but one choice for your royal headwear: the Red Royal King Hat!
Studded in faux gems (both at the front and in eight small chains that all meet at the top of the crown), glimmering gold trim, and plush red velvet, this stately headgear has all the classic hallmarks of royalty. It has also a hat band made of faux fur that's black and white, echoing the style you see in all the great cartoons and epic movies. To make a truly regal impression and rule Halloween, make sure you are crowned with this Red Royal King Hat
100% polyester velvet, lamé & faux fur; 100% cotton broadcloth

Eight rows of faux gems converge at center of red velvet hat crown

White and black spotted faux fur hat band

Hat band has inner elastic strap that's length-adjustable w/ Velcro tab

Red broadcloth lining has small pocket that closes w/ Velcro; perfect for keeping ID & debit card under your hat!
There are no reviews for this item yet. Be the first to write a review!
---