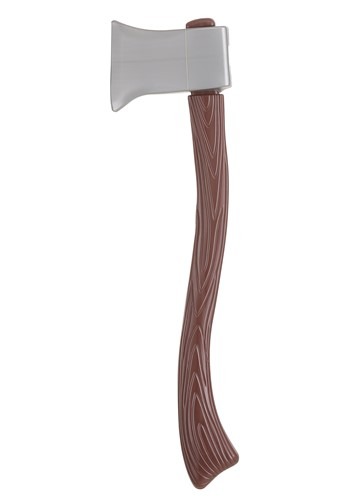 Oversized item. Surcharges may apply. Details

Surcharge for Oversized Products

Due to the size and weight of some products, an additional surcharge is applied when these products are shipped.

The additional handling fee is added to your shipping charges upon checkout.

This product has restrictions that limit the countries that we can ship to. This product cannot be shipped to Australia or Singapore.
Product Description
Hacking down a tree with this plastic toy axe is a bad idea. Carrying it around while dressed in a tin woodsman outfit is a very good idea. It also isn't technically a weapon, so you can carry it around in public without being hassled by police officers.
Tin Man Wood Axe

Measures 24'' long and blade is 6'' wide.
There are no reviews for this item yet. Be the first to write a review!
---