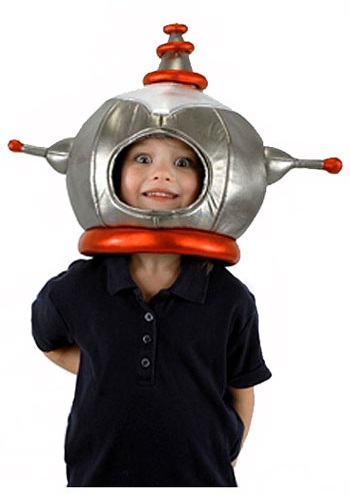 Sign Up
to be Notified When Your Size Is Available
This product has restrictions that limit the countries that we can ship to. Details

Shipping Destination Restrictions

This product has restrictions that limit the countries that we can ship to. This product cannot be shipped to Afghanistan, Åland Islands, Albania, Algeria, Andorra, Angola, Anguilla, Argentina, Armenia, Aruba, Australia, Austria, Azerbaijan, Bahamas, Bahrain, Bangladesh, Barbados, Belarus, Belgium, Belize, Benin, Bermuda, Bhutan, Bolivia, Plurinational State Of, Bonaire, Sint Eustatius and Saba, Bosnia and Herzegovina, Botswana, Brazil, Brunei Darussalam, Bulgaria, Burkina Faso, Burundi, Cambodia, Cameroon, Cape Verde, Cayman Islands, Central African Republic, Chad, Chile, China, Christmas Island, Cocos (Keeling) Islands, Colombia, Congo, Congo, The Democratic Republic Of The, Cook Islands, Costa Rica, Croatia, CuraÇao, Cyprus, Czech Republic, Denmark, Djibouti, Dominica, Dominican Republic, Ecuador, Egypt, El Salvador, Equatorial Guinea, Eritrea, Estonia, Ethiopia, Faroe Islands, Fiji, Finland, France, French Guiana, French Polynesia, Gabon, Georgia, Germany, Greece, Grenada, Guadeloupe, Guatemala, Guernsey, Guinea, Guinea-Bissau, Guyana, Haiti, Holy See (Vatican City State), Honduras, Hong Kong, Hungary, Iceland, India, Indonesia, Iraq, Ireland, Isle Of Man, Israel, Italy, Jamaica, Japan, Jersey, Jordan, Kazakhstan, Kenya, Kuwait, Kyrgyzstan, Lao People's Democratic Republic, Latvia, Lesotho, Liberia, Liechtenstein, Lithuania, Luxembourg, Macao, Macedonia, The Former Yugoslav Republic Of, Madagascar, Malawi, Malaysia, Maldives, Mali, Malta, Martinique, Mauritania, Mauritius, Mayotte, Mexico, Moldova, Republic Of, Monaco, Mongolia, Morocco, Mozambique, Namibia, Nauru, Nepal, Netherlands, Netherlands Antilles, New Caledonia, New Zealand, Nicaragua, Niger, Nigeria, Niue, Norfolk Island, Norway, Oman, Pakistan, Palestinian Autonomous, Panama, Papua New Guinea, Paraguay, Peru, Philippines, Poland, Portugal, Qatar, Romania, Russia, Rwanda, Saint Barthélemy, Saint Kitts and Nevis, Saint Lucia, Saint Maarten (Dutch Part), Saint Martin (French Part), Saint Vincent and The Grenadines, Samoa, San Marino, Saudi Arabia, Senegal, Serbia, Seychelles, Sierra Leone, Singapore, Slovak Republic, Slovenia, Solomon Islands, South Africa, South Korea, Spain, Sri Lanka, Sudan, Swaziland, Sweden, Switzerland, Syrian Arab Republic, Taiwan, Tajikistan, Tanzania, United Republic Of, Thailand, Timor-Leste, Togo, Tokelau, Trinidad and Tobago, Tunisia, Turkey, Turkmenistan, Uganda, Ukraine, United Arab Emirates, United Kingdom, Uruguay, Vanuatu, Venezuela, Bolivarian Republic Of, Viet Nam, Yemen, Zambia or Zimbabwe.
Product Description
It is the year 2017 -- the distant future. Robot men have taken over the world. It was easy for them after they discovered the humans' only weakness: being shot by giant lasers. Once humankind was taken care of, they could finally go about establishing a robot utopia. Free microchips at every participating robot grocery store. Hot and cold running oil in every robot apartment building. And all of the trees are replaced with robo-recharging stations. Truly a paradise. What a time to not be alive.
If you are a human but deep in your chest beats the cold, unfeeling heart of a robot, then you too may join the robots in their awesome new mechanical world. You will blend in perfectly with our Robot Hat, a shiny helmet with sweet antennae for receiving important robot signals. And remember: no one can hurt your feeling ever again if you don't have feelings. Beep.
Metallic silver hat w/ red accents

Three probes, two one the side and one on top

A large hole is cut out for the face
Metallic Robot Hat

Fits Kids and Adults
There are no reviews for this item yet. Be the first to write a review!
---