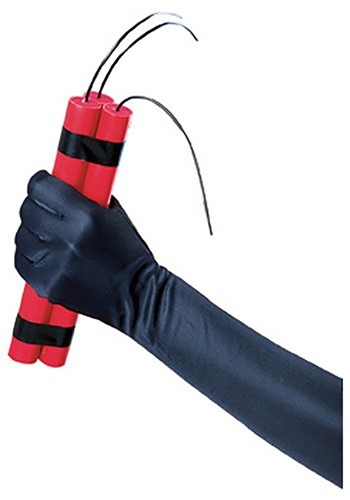 Product Description
KAAAAA-BOOOM! You'll blow them to smithereens with this (Fake) Dynamite Accessory! That's right, watch them go boom… simply light the (faux) fuse and run. Boom goes the dynamite baby BOOM.
Plastic red accessory

Three red sticks of dynamite secured w/ two black bands

Faux fuse attached

8'' long
There are no reviews for this item yet. Be the first to write a review!