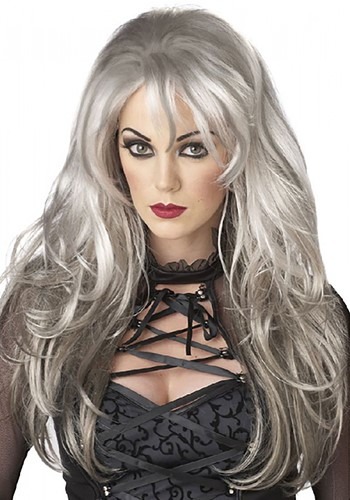 Product Description
Falling from grace does have its benefits. You don't have to follow all the stuffy rules of heaven and you can finally get a hair style that isn't so drab. Silver might be a good new look to try?
Made of synthetic fibers

Long silver hair that gets darker near the bottom

Mesh cap interior
There are no reviews for this item yet. Be the first to write a review!